When the National Homebuying Survey was conducted in 1981, the most important rated information source in the home search, after agents, was newspaper ads. In 2021, 97% of homebuyers used the internet in their home search.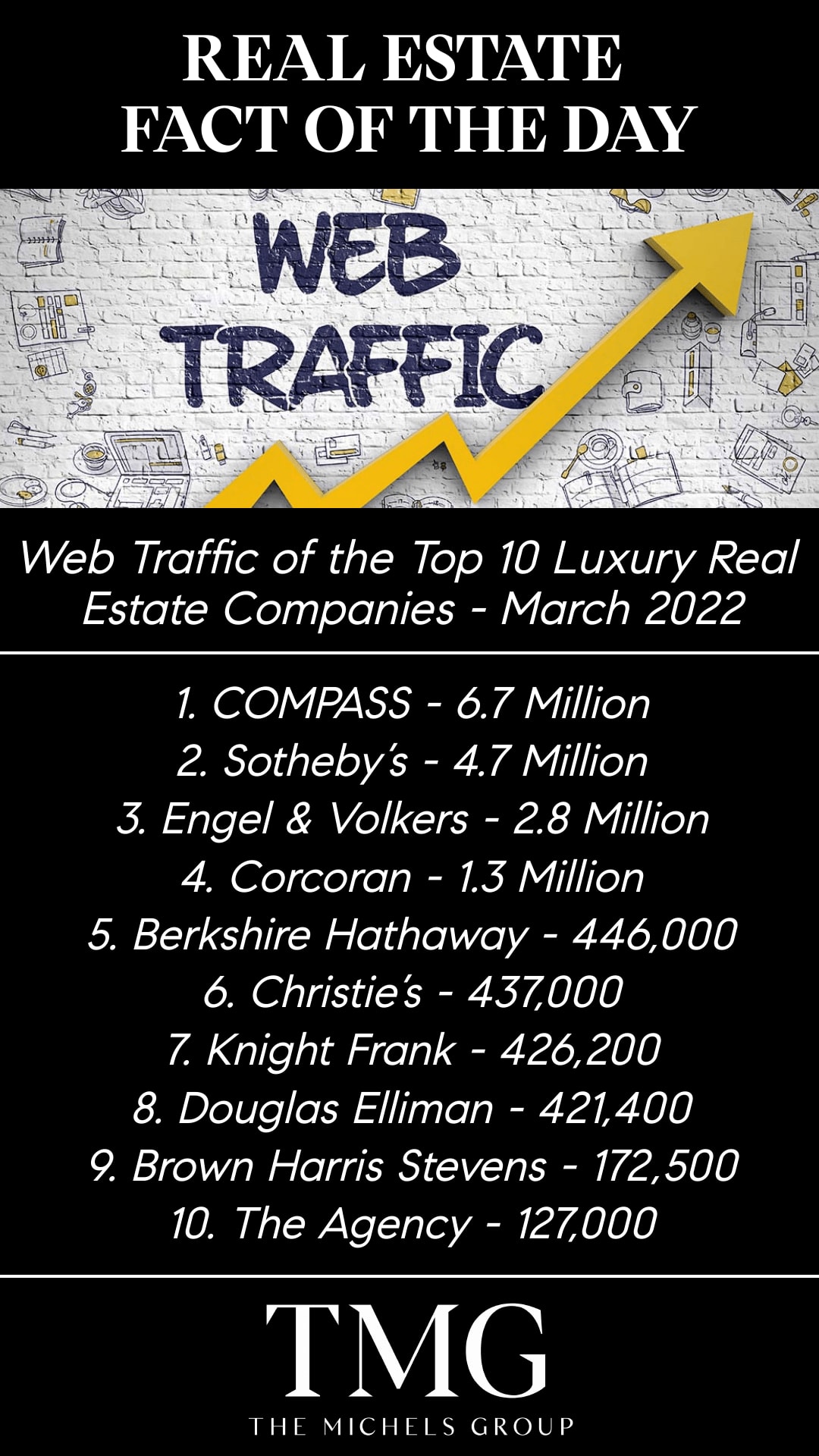 99% of Millennials search on online websites compared to 95% of Older Boomers and 87% of the Silent Generation.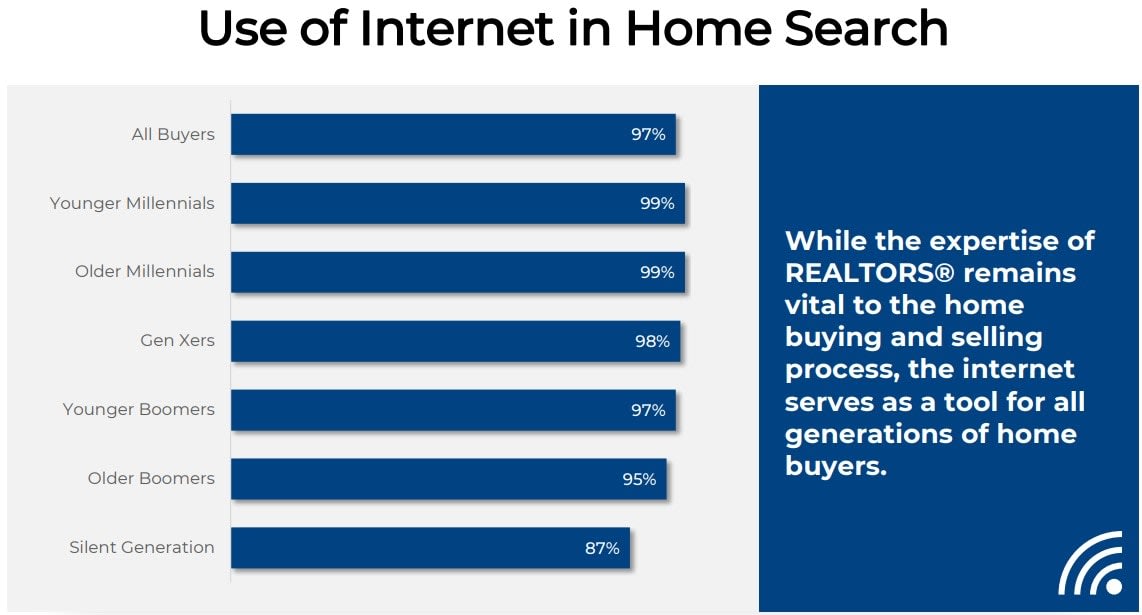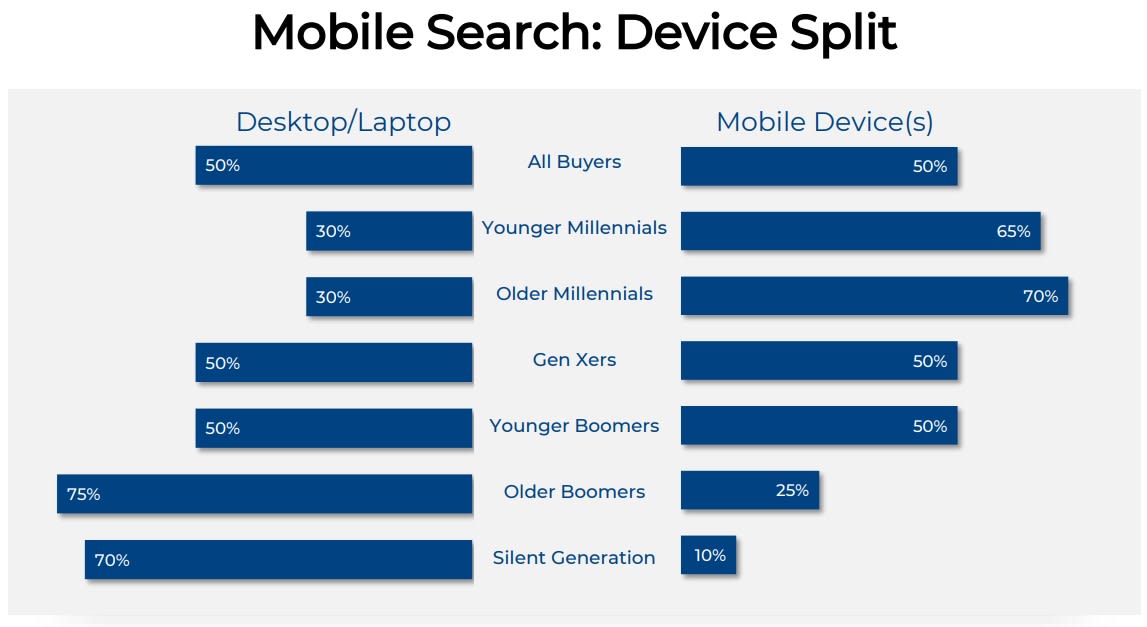 Younger Boomers placed the highest value on Photos, while Older Boomers and the Silent Generation valued detailed info about properties for sale the most.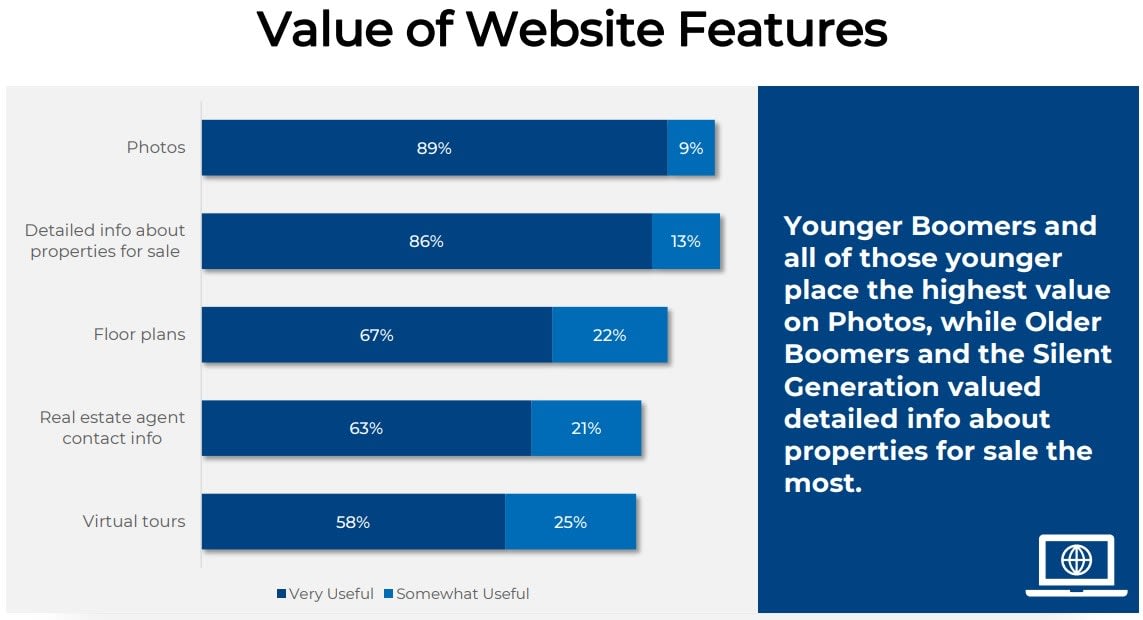 The world we live in today is a digital one and searching for a home is no different. Buyers now have apps that let them search by location and neighborhood. Online listings have virtual tours so viewers can look at many potential homes while narrowing down their search to a select few in an effort to save time.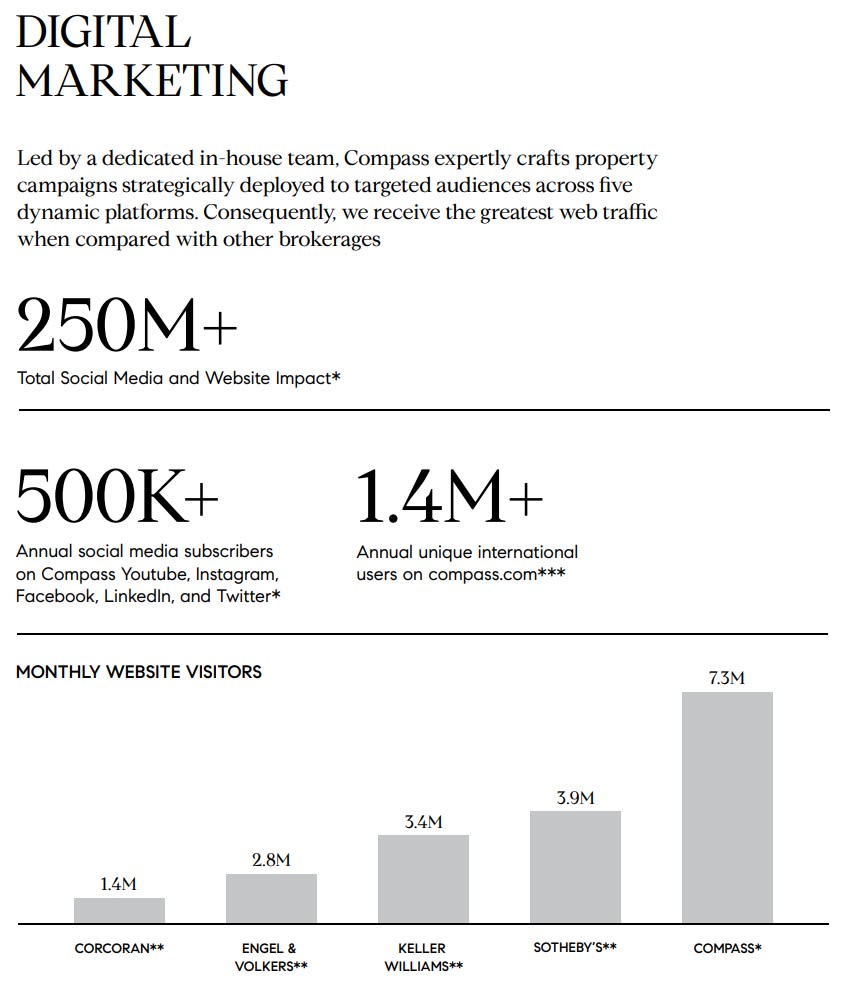 Compass strategically crafts our listings to targeted audiences across five dynamic platforms. Consequently, we receive the greatest web traffic when compared with other brokerages. What does this mean for our clients? We get your home sold faster and for a higher price!